by Ezra Fieser and Jacqueline Charles. Originally posted at The Miami Herald
SANTO DOMINGO, Dominican Republic — Dominican human rights activists Tuesday announced planned demonstrations across the country in coming days to protest a court ruling that effectively strips citizenship rights from Dominican-born children of Haitian immigrants.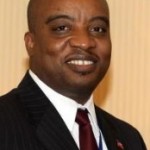 The announcement came as Haiti recalled its ambassador to the country for consultation on what Foreign Minister Pierre-Richard Casimir called a worrying decision by Dominican authorities on the fate of up to 300,000 people born in the country since 1929, most of whom are descendants of Haitians. The ruling from the nation's top court cannot be appealed.
Dominican officials defended the ruling, saying it ends uncertainty for children of immigrants and opens the door for them to apply for residency and eventually citizenship but no plan is currently in place.
"The ruling unifies the country," said Roberto Rosario, president of the Central Electoral Board, which is charged with creating the plan. "It clarifies and defines a legal way and provides a framework to seek a humanitarian way out for those people."
In South Florida and Haiti, activists denounced the ruling. Jean-Robert Lafortune, head of the Haitian-American Grassroots Coalition in Miami, said it was "as barbaric and vicious of the ethnic cleansing action undertaken by" former Dominican dictator Rafael Leonidas Trujillo. Thousands of Haitians were rounded up and killed under Trujillo 76 years ago this month. Some say he was attempting to whiten the Dominican population.
"The current court decision demands strong action against the Dominican Republic," said Lafortune, who plans to meet Wednesday with other Haitian activists to consider, among other things, protests in front of Dominican consulates across the United States.
Antonio Pol-Emil, a member of the Dominican-Haitian Cultural Center in Santo Domingo, said "racism permeated" the high court's decision.
"There are social groups in the Dominican Republic and in politics that work on the issue of immigration and because of their racist and anti-Haitian beliefs, they hold onto the idea that children of Haitian don't have a right to citizenship," he said at a Tuesday news conference called by more than a dozen Dominican civil society groups.
The birth-right decision came just days before the U.S. Department of Labor also cast a harsh spotlight on the state of Haitians in the Dominican Republic. A highly critical report found those working in the country's profitable sugar industry are exposed to deplorable conditions that violate labor laws. Among the findings: Haitian sugarcane cutters were underpaid, overworked, living in unsanitary conditions, and many tricked into coming to the Dominican Republic.
Taken together, the court ruling and labor report paint a bleak picture of life for Haitian immigrants and their families in the neighboring country on the island of Hispaniola.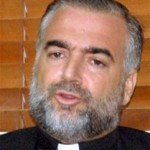 "The truth is finally coming out," said Father Christopher Hartley, a Roman Catholic priest who filed a complaint in 2010 under a trade pact that prompted the U.S. government to investigate practices in the Dominican sugar industry.
"These are very clear human rights abuses, including the issue of statelessness," Hartley told the Miami Herald in a telephone interview from his mission in a remote village in Ethiopia.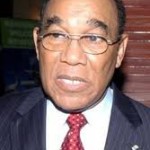 In Port-au-Prince, Haitian officials said Ambassador Fritz Cineas will consult with Casimir, Prime Minister Laurent Lamothe and others about how to further respond to the ruling.
"The [foreign minister] is very concerned by this decision," a government statement said.
Over the years, hundreds of thousands of Haitian workers have crossed into the wealthier Dominican Republic. The 2013 immigrant survey found 458,233 Haitians live in the country, the vast majority of them without documentation.
But with economic opportunities have also come hardship and a life of uncertainty.
Juliana Deguis Pierre's father migrated from Haiti to the eastern Dominican Republic decades ago. Despite being born on Dominican soil and given citizenship, she was stripped of it in 2008 because her parents were undocumented.
She has been unable to get a certified copy of her birth certificate, which is needed in the Dominican Republic to do basic tasks, such as work in the formal sector, marry, get health insurance and apply for a passport.
"I'm Dominican," Deguis said. "I've never been to Haiti, not once."
The latest legal decision even affects her children. Her 12-year-old son has been unable to take required exams because school officials have asked for his birth certificate.
"It's essentially a life suspended," her lawyer, Manuel de Jesus Dandre, said.
Deguis' case was used by the Constitutional Court in its ruling last week, in which they decided she could apply for residency as a foreigner but did not qualify for citizenship.
After the ruling, the UN Refugee agency said it is "deeply concerned by a [decision] … that could render as stateless countless Dominican-born persons of Haitian descent, many of whom have lived in the Dominican Republic for decades."
A leading Haiti opposition leader Tuesday called for a united stand by the country's politicians and civic leaders.
"If Haitians are to be respected everywhere, they have to first be protected where they live," said Sauveur Pierre Etienne, the national coordinator of the Organization of People in Struggle (OPL). "It concerns the opposition civil society, the diaspora. This isn't a question of which party is in power."
The Dominican government estimates 244,151 children of immigrants live in the Dominican Republic, but the number affected by the ruling is exponentially higher because it covers all those born since 1929.
And just like those who have lived in the Dominican Republic for decades don't enjoy much protection, so too is the case among those working in Dominican sugar fields, according to the U.S. Department of Labor.
The report, released Friday, marks the first time that the U.S. government has exhaustively investigated and condemned the situation. Investigators interviewed dozens of workers, industry executives, government officials and members of civil society.
It found laborers often work more than eight hours but are paid less than the minimum wage because they are paid by the amount of cane they cut. Workers live in squalid communities, known as bateys, that, "often lack adequate housing, medical services, other basic sanitary services," and clean drinking water, the report said.
"Some days are good, some days are bad. But it's always hard work," Luis Nacis Ramon, a Haitian who migrated in 1982, told the Herald.
The report has potentially far-reaching consequences, as the U.S. imports more sugar from the Dominican Republic than any other country. The Labor Department made a series of recommendations, including strengthening inspections and enforcing labor laws. It also announced it will spend $10 million to reduce child labor and improve conditions in the country. The department said it would revisit the situation in six months and in a year.
The Dominican sugar industry dismissed the report, saying it reflected claims of a man who was kicked out of the country years ago.
Hartley, an outspoken advocate for Haitian workers who took on the country's powerful sugar barons and was forced out in 2006, said he felt vindicated by the ruling.
"This is not me saying this anymore," he said. "The situation is clear."