A Brief Chronology of Events in Haiti, adapted from Damming the Flood: Haiti, Aristide and the Politics of Containment courtesy of Peter Hallward
1492: Writing in his journal during his first voyage, Christopher Columbus said the people of what would later be called "Hispaniola" – today comprised of Haiti and the Dominican Republic – gave the sailors gold with "such generosity of heart and such joy that it was wonderful." Every other entry has references like "great pieces of gold," and "pieces of gold as large as the hand." In the years that followed, hundreds of thousands, some say millions, of indigenous people died in gold mines and due to Spanish-borne diseases.
A decade after Columbus' first trip, the Spanish crown was already getting its "royal fifth" (20% of all gold found) from the Caribbean, collecting 8,000 ducats (about 884 ounces) in 1503, and about 120,000 ducats (13,272 ounces) in 1518.
1697-1804: The labor of an estimated 800,000 African slaves earned the French colony the nickname "Pearl of the Antilles" because of the massive wealth produced for the French crown and French investors exporting sugar, coffee and indigo. According to some researchers, by 1789 the colony exported one-half the world's coffee and accounted for about 40% of France's foreign trade.
August 14, 1791 A slave uprising begins in northern Saint-Domingue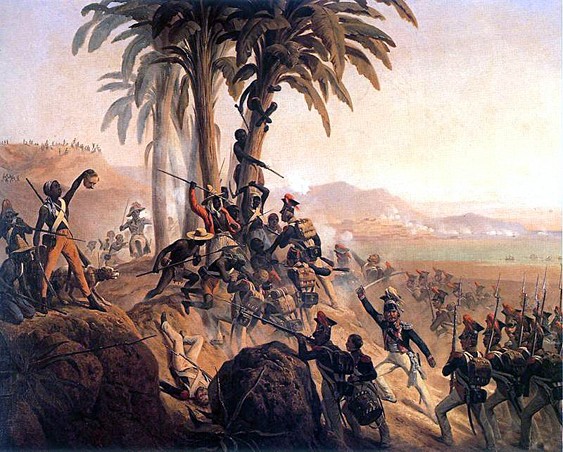 January 1, 1804 Saint-Domingue is renamed Haiti, and declares itself independent of France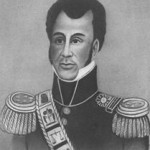 1825 France recognizes Haitian independence for the payment of 150 million francs (later reduced to 90 million as compensation for lost property)
1915-34 The United States (under Woodrow Wilson) invades and occupies Haiti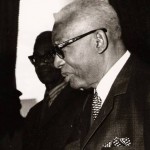 September 22, 1957 Francois Duvalier ('Papa Doc') becomes president
April 21, 1971 Francois Duvalier dies and is succeeded by his son Jean-Claude ('Baby Doc')
February 7, 1986 'Baby Doc' is pushed out of Haiti by a popular uprising; General Henry Namphy takes power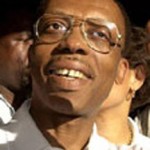 December 16, 1990 Jean-Bertrand Aristide is elected with 67% of the vote; his prime minister is Rene Preval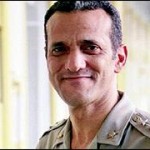 September 30, 1991 General Raoul Cedras overthrows Aristide, who goes into exile; over the next few years several thousands of Aristide's supporters are killed
Summer 1993 The paramilitary death squad FRAPH is formed, led by Toto Constant and Jodel Chamblain
September 19, 1994 US soldiers occupy Haiti for the second time; Aristide returns from exile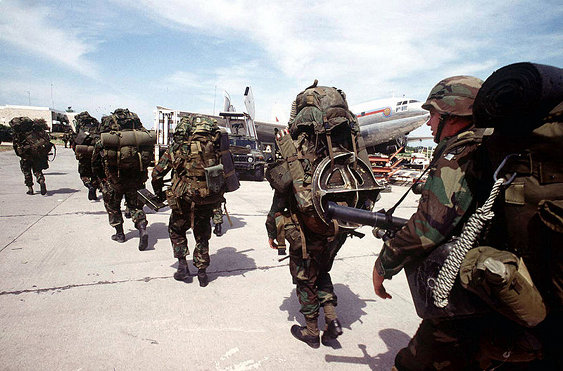 Early 1995 Aristide disbands Haiti's armed forces
Mid-1995 Aristide's party Fanmi Lavalas wins legislative elections
December 17, 1995 Rene Preval is elected with 88% of the vote
Late 1996 Formation of Fanmi Lavalas in opposition to ex-Lavalas faction
Fanmi Lavalas wins landlide victories at all levels of government; opponents form a US-backed coalition called the Convergence Democratique
November 26, 2000 Aristide is re-elected with 92% of the vote
July 28, 2001 First of many commando raids on police stations and other government facilities by ex-soliers based in the Dominican Republic, led by Guy Philippe
December 17, 2001 Ex-soldiers attack the presidential palace, provoking popular reprisals against the offices of parties belonging to Convergence Democratique
April 2003 Aristide asks France to repay the money it extorted from Haiti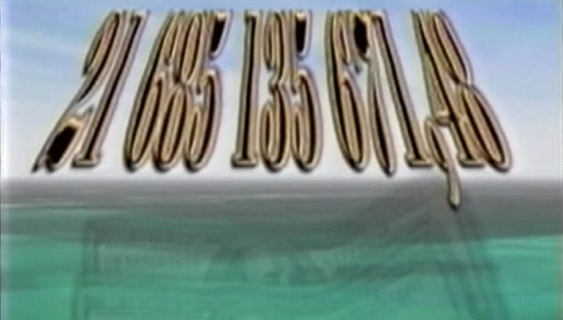 January 1, 2004 Haiti celebrates bicentenary of independence from France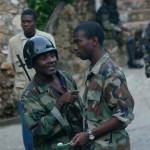 February 5, 2004 Full-scale insurgency begins, Chamblain overruns Cap Haitien
February 29, 2004 Aristide is forced onto a US jet and flown to the Central African Republic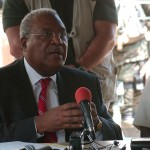 March 2004 US troops occupy Haiti for a third time, interim government is formed with Gerard Latortue as P.M., the Lancet estimates thousands killed by police and anti-Lavalas paramilitaries
June 2004 US-led force is replaced by a UN stabilization mission (MINUSTAH)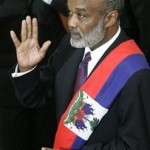 February 7, 2006 Preval wins presidential elections with 51% of the vote
January 12, 2010 A catastrophic earthquake rocks Port-au-Prince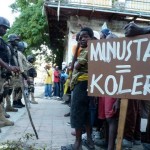 October 21, 2010 A cholera epidemic begins in the rural Artibonite region of Haiti then quickly spread to other areas. Within the first 30 days, Haitian authorities recorded almost 2,000 deaths from cholera. While cholera is endemic in some developing countries, Haiti has never had a recorded cholera epidemic. As of May 2012, the Haitian government reports that 7,200 people have died and over 542,000 have been infected with the disease. Geneticists and epidemiologists have verified that the bacteria originated from a riverside UN peacekeeping base in Mirebalais.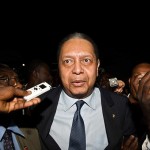 16 January 2011 Jean-Claude ("Baby Doc") Duvalier returns to Haiti after a 25-year exile. Two days later, he was taken into custody and charged with corruption, theft, and misappropriation of funds committed during his 15-year presidency.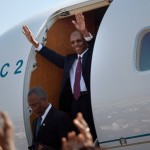 March 18, 2011 Aristide returns to Haiti a second time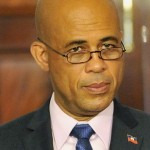 4 April 2011: Michel Martelly is officially declared the winner in the elections with 60% of the cast votes. Haiti Liberté writes: "The CEP's preliminary results, released on Apr. 4, show another record low voter turnout on Mar. 20, about equal to the 23% recorded on Nov. 28. According to the Center for Economic Policy Research in Washington, DC, these are the lowest voter turnouts for a presidential election in the Western Hemisphere since at least 1945."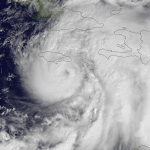 October 2012: Hurricane Sandy hits Haiti, causing 104 deaths and more than $100 million in damages.