by Reuters via Al Jazeera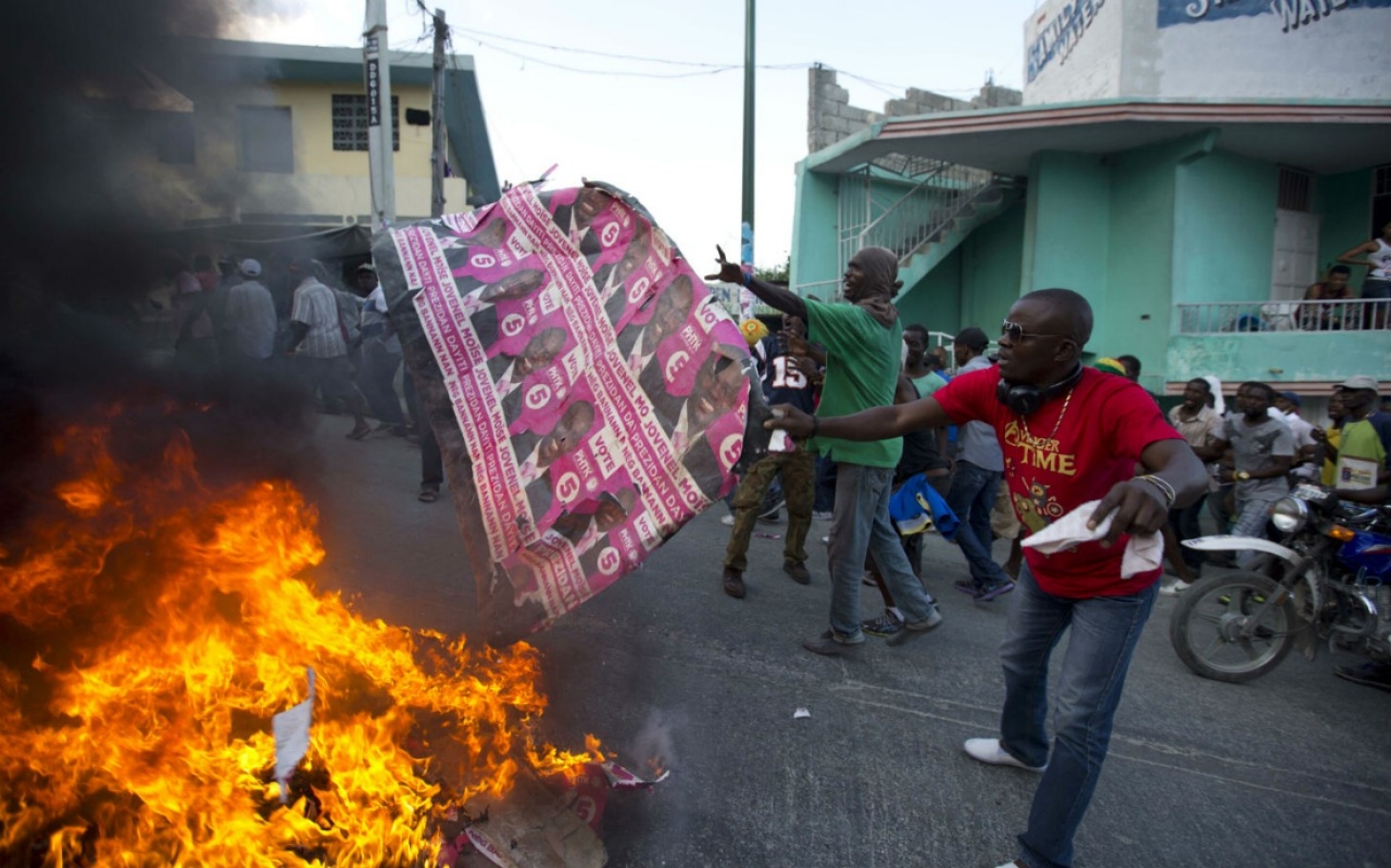 A Haitian former coup leader wanted by the United States for smuggling cocaine called on his supporters on Sunday to resist "anarchists" who forced a presidential election to be canceled — a sign of deep polarization that could lead to more unrest.
The former mercenary, Guy Philippe, called for counterprotests and said he would not recognize any transitional government put in place when outgoing President Michel Martelly leaves office on Feb. 7 unless it was representative of the provinces.
"We are ready for war," Philippe said. "We will divide the country."
It was not clear how much support he can muster, but he remains popular in his southern stronghold of Grande-Anse, and the tone of his remarks points to the depth of polarization over the political crisis.
Haiti was due to choose Martelly's replacement on Sunday, but the two-man race was postponed indefinitely after opposition candidate Jude Celestin refused to participate over alleged fraud that sparked anti-government protests and violence.
Some form of interim government is likely to be formed to oversee the election process.
In a statement on Sunday, the U.S. State Department called for accountability for any violence related to the delayed election, saying electoral intimidation and destruction of property were "unacceptable."
Martelly says the fraud claims are unfounded, but critics believe he unfairly favored his chosen successor, banana exporter Jovenel Moise, who placed first in the initial round of voting in October.
On Sunday, Moise supporters in favor of holding the election protested for the first time, using trucks to block a northern highway that is a major trade route with the neighboring Dominican Republic, regional police chief Charles Nazaire Noel said.
Meanwhile, anti-government protesters gathered in a downtown area of Port-au-Prince still largely ruined from an earthquake six years ago. They sang and danced around a bonfire in the street to the thump of a sound system before setting out for the fifth mass march this week.
"Martelly believes the country is for himself and his family. We want him to go," said Dorval, 40, an unemployed man at that demonstration.
Haiti, the poorest country in the Western Hemisphere, has been unable to build a stable democracy since the overthrow of the 1957-to-1986 dictatorship of the Duvalier family and ensuing military coups and election fraud.
A former police officer accused by Human Rights Watch of overseeing extrajudicial killings, Philippe in 2004 led bands of former soldiers to the capital, Port-au-Prince, and overthrew the government of then-President Jean-Bertrand Aristide.
The U.S. Drug Enforcement Agency has a longstanding arrest warrant against Philippe for alleged cocaine trafficking and money laundering. The DEA tried to capture him twice.
He denies the accusations and said the United States has no legal authorization to make arrests on Haitian soil. In November the DEA participated in the arrest on cocaine charges of two men in Haiti related to Venezuelan first lady Celia Flores.