by Kim Mackrael, Globe and Mail, Nov 23, 2012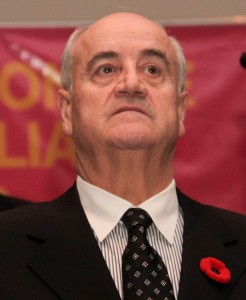 The federal government is signalling a profound shift in its approach to foreign aid that could see Canada's international development agency align itself more closely with the private sector and work more explicitly to promote Canada's interests abroad. International Co-operation Minister Julian Fantino will outline his vision for the agency's future in an address to the Economic Club of Canada Friday morning (Nov 23), his first major speech since taking the job several months ago. The Canadian International Development Agency funds humanitarian aid and long-term development projects intended to help people living in poverty.
Mr. Fantino's remarks will focus on the role private companies – particularly in the mining sector – can play in helping CIDA achieve its development objectives, part of a controversial change in emphasis for an agency that has historically been careful to differentiate between its work with corporations and non-governmental organizations.
Continue reading In the News: Ottawa signals radical shift in foreign-aid policy