by Kevin Edmonds, NACLA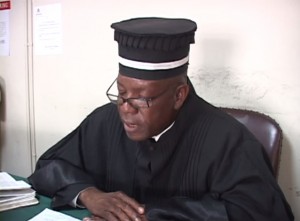 On July 13, Haitian Judge Jean Serge Joseph passed away under suspicious circumstances—sparking controversy within Haiti that his death was related to his involvement in a high profile corruption investigation against President Michel Martelly's wife Sophia and their son Olivier.
The charges of corruption against Martelly's family are related to the disappearance of large sums of money from several nationwide sports and social programs which are personally run by Sophia and Olivier, instead of the respective government ministries that should provide oversight. A group of lawyers, including Newton Louis Saint-Juste and André Michel, initially brought forward the high-profile case in August 2012. On July 2, the case took an important turn when Judge Joseph ordered the Haitian Prime Minister, Laurent Lamothe, and several senior officials to appear in court as witnesses.
Continue reading In the News: Controversy Follows Death of Prominent Haitian Judge