by Kim Mackrael, Globe and Mail, Sept 4, 2013
The federal government is looking to significantly reduce the amount of aid it sends to Haiti, according to internal documents, saying it has fulfilled its post-earthquake commitments to a country that has long played a key role in Canada's development strategy. A spokesman for the newly formed Department of Foreign Affairs, Trade and Development said last week that future funding for the Caribbean country is "still under review." But briefing notes obtained by The Globe and Mail show the government made plans to scale back its contributions to Haiti to about $90-million per year – a major drop in funding for a country that has been a Canadian priority for years.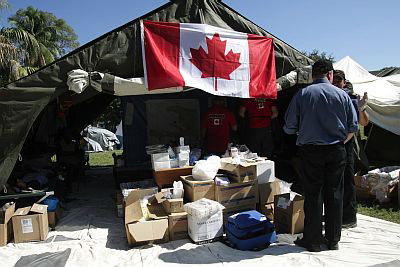 "The Haiti program is planning against an indicative budget of $90-million annually, which reflects the level of funding prior to the 2010 earthquake, is commensurate with development needs in Haiti and Canada's traditional role there," say the documents, which were written in the fall of 2012.
By comparison, Canada gave about $205-million in overall assistance to Haiti during the fiscal year ending in March, 2012, including more than $150-million in direct aid from CIDA. It is not clear from the documents whether the $90-million refers to funding for Haiti from all federal departments or only to the portion that was previously managed by CIDA. In 2009, Haiti received about $198-million in total aid from Canada.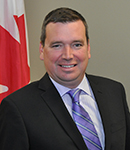 Despite the planned reduction, a recent trip to Haiti by International Development Minister Christian Paradis was seen by some as a sign that the country is still important to Canada. Mr. Paradis met last week with Haitian Prime Minister Laurent Lamothe and representatives from local businesses and development organizations in the minister's first international trip since taking over the development portfolio this summer.
"We certainly noticed in Haiti that this is the first trip abroad of Mr. Paradis and he decided to go to Haiti and just Haiti," said Frantz Liautaud, Haiti's ambassador to Canada. "He stated before leaving, and while he was there, that [the trip] clearly marked the importance that Haiti holds in the priorities of the Canadian government."
Briefing material prepared last fall for Mr. Paradis's predecessor says Canada views Haiti as an important aid recipient, in part because of the risks associated with having a fragile state in the region. Canada is also home to a large Haitian diaspora, many of whom live in Montreal, say the documents, which were obtained under Access to Information legislation.
Although Canada has been among the top donors to Haiti in recent years, the relationship between the two countries has not always been smooth. Last January, then-international cooperation minister Julian Fantino was quoted in a French-language newspaper saying Canada would stop funding new development projects in Haiti because it was not satisfied with the results – a statement that appeared to come as a surprise to both Haitian and Canadian officials.
The federal government has not yet published data on the total value of its contributions to Haiti during the past year. However, a government database of Canadian development programming in Haiti indicates that about 100 projects are still active in different parts of the country, including several that began in 2013.
A spokesman for the Department of Foreign Affairs, Trade and Development wrote in an e-mail that Canada "continues to play a leading international role" supporting the country and its citizens. He added that Mr. Paradis's visit was part of the government's continuing review of its programming in Haiti.
François Audet, a professor at the Université du Québec à Montréal and director of the Canadian Research Institute on Humanitarian Crisis and Aid, said Canada was considered a major donor to Haiti even before the earthquake occurred, and was working with the United States and other countries to assist the impoverished country over the long-term. He said rebuilding Haiti will likely take generations. "Deciding to reduce the budget this much, for me it's a call to be out of this longterm program," Prof. Audet said.