by Nesta McGregor. Originally posted at BBC.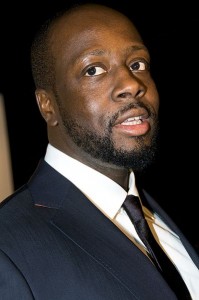 Wyclef Jean is facing an investigation into what happened to money he raised for victims of the Haiti earthquake.
The former Fugees star started a campaign after 230,000 people died in the disaster in 2010.
Two years later though there's controversy about how those funds were spent.
It's estimated the 42-year-old rapper, who was born in the country, helped raise millions of pounds for the Yele Haiti charity.
With help from some of his celebrity friends like Brad Pitt and Angelina Jolie, it's estimated he raised millions of dollars.
Continue reading In the News: Controversy over Wyclef's charity money for Haiti