Originally posted at America's Quarterly Blog.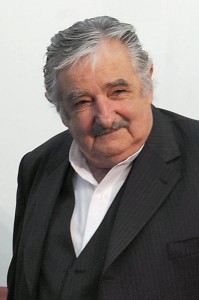 Uruguayan President José Mujica announced at the Council of Ministers on Monday his decision to withdraw Uruguayan troops from the United Nations Stabilization Mission in Haiti (MINUSTAH). The Mission was installed by the UN Security Council in 2004 following the coup d'état against former Haitian President Jean-Bertrand Aristide, and was reinforced in early 2010 when a devastating earthquake resulted in more than 220,000 deaths, according to government figures.
The UN has encouraged a progressive reduction of MINUSTAH's troops as the peacekeeping mission's mandate is coming to an end in June 2014. The latest Security Council resolution established that troops must be reduced to 5,021 soldiers and 2,601 police agents—down from the 8,690 officials who are currently on the island.
Continue reading Mujica Orders Uruguayan Peacekeeping Troops to Withdraw from Haiti