Originally posted at The Sentinel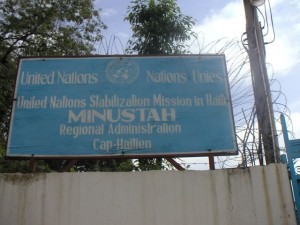 LEOGANE, Haiti (sentinel.ht) – An 18 year old woman, pulled over while traveling on Route National 2, in the town of Leogane, Saturday, was raped and sodomized by a soldier of the United Nations Stabilization Mission in Haiti. This is the latest of chronic crimes of sexual violence committed by UN peacekeepers in Haiti.
Currently hospitalized in Petit-Goave, Police Inspector Wilson Hyppolite said 18 year-old R███████ L████ born in Port-au-Prince, on June 28, 1995 is allegedly a victim of rape by a Sri Lankan soldier.
Continue reading In the News: New Case of UN Peacekeeper Rape in Haiti