by Ezra Fieser and Jacqueline Charles. Originally posted at The Miami Herald
SANTO DOMINGO, Dominican Republic — Dominican human rights activists Tuesday announced planned demonstrations across the country in coming days to protest a court ruling that effectively strips citizenship rights from Dominican-born children of Haitian immigrants.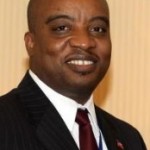 The announcement came as Haiti recalled its ambassador to the country for consultation on what Foreign Minister Pierre-Richard Casimir called a worrying decision by Dominican authorities on the fate of up to 300,000 people born in the country since 1929, most of whom are descendants of Haitians. The ruling from the nation's top court cannot be appealed.
Dominican officials defended the ruling, saying it ends uncertainty for children of immigrants and opens the door for them to apply for residency and eventually citizenship but no plan is currently in place.
Continue reading In the News: Haiti recalls envoy, activists plan protests over Dominican court decision