by Jacqueline Charles — The Miami Herald. Originally posted on Anchorage Daily News
MIAMI – The political climate was tense in Haiti's capital Wednesday as scores of demonstrators and opposition lawmakers protested the arrest of a prominent attorney leading a corruption case against the first family.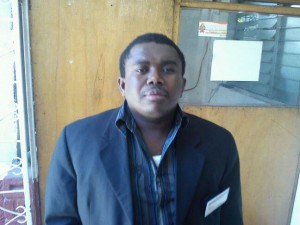 Protesters showed up at the downtown Port-au-Prince courthouse where Andre Michel, a lawyer and government critic, was scheduled for an appearance after his arrest Tuesday night. Michel was accused of obstructing justice after refusing to allow police and the district attorney to search his car. His arrest, well after a 6 p.m. constitutionally mandated cutoff for arrests not related to immediate criminal events, triggered protests and accusations that Haiti had re-entered a dictatorial era.
"Once again the executive has continued with its flagrant violation of the Haitian Constitution," Sen. Francky Exius said.
Continue reading In the News: Arrest of attorney spearheading government corruption case triggers protests in Haiti