by Ezequiel Abiu Lopez and Danica Coto. Originally published at boston.com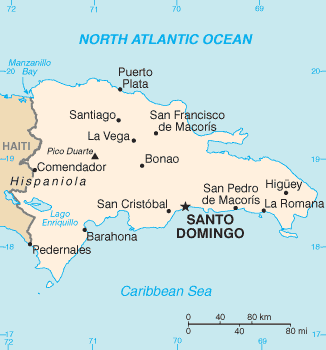 SANTO DOMINGO, Dominican Republic (AP) — The Dominican Republic's top court on Thursday stripped citizenship from thousands of people born to migrants who came illegally, a category that overwhelmingly includes Haitians brought in to work on farms.
The decision cannot be appealed, and it affects all those born since 1929.
The Constitutional Court's ruling says officials are studying birth certificates of more than 16,000 people and notes that electoral authorities have refused to issue identity documents to 40,000 people of Haitian descent.
The decision, which gives the electoral commission a year to produce a list of those to be excluded, is a blow to activists who have tried to block what they call "denationalization" of many residents.
"This is outrageous," said Ana Maria Belique, spokeswoman for a nonprofit group that has fought for the rights of migrants' children. "It's an injustice based on prejudice and xenophobia."
Continue reading In the News: Dominican ruling strips many of citizenship