MONTREAL, JANUARY 21, 2011 — Days after former Haitian dictator Jean-Claude "Baby Doc" Duvalier returned to Haiti, a leading Haitian human rights lawyer blasted the Canadian government's role in what he criticized as a climate of "impunity" in Haiti.
In a Montreal press conference on January 21, Mario Joseph—who the New York Times has referred to as "Haiti's most prominent human rights lawyer"—spoke about the legal case for the prosecution of Jean-Claude Duvalier for crimes against humanity.
Joseph is the manager of the Port-au-Prince-based Bureau des Avocats Internationaux (BAI), which, along with the Institute for Justice and Democracy In Haiti, has compiled extensive evidence of Duvalier's abuses–available at http://ijdh.org/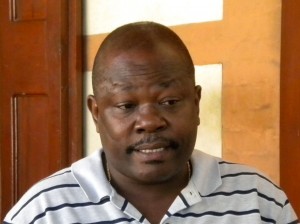 In 2000, Joseph spearheaded the prosecution of Haiti's Raboteau Massacre trial, which was one of the most significant human rights cases anywhere in the Western Hemisphere. And at today's press conference, he announced that the BAI is ready to accept testimony from victims of Duvalier's regime—including those living in Quebec and Canada—who he urged to come forward as witnesses to Duvalier's abuses.
Joseph stated that he wants to see a "rupture from impunity" in Haiti. Part of the underlying problem, according to Joseph, has been the role of the international community, including the Canadian government, which has been heavily involved in recent years in Haiti's justice system.
He criticized Canada and other governments for helping bring about the current political crisis in Haiti, by backing an election before Haiti's electoral list had been revised to account for the deaths of more than two thousand people following the January 12, 2010 earthquake. In the context of President Rene Preval's hand-selected electoral council's decision to bar twelve political parties from participation in the election, and the cholera epidemic, Joseph and many other human rights advocates had called for the November 28, 2010 Haitian elections to be put off.
"Canada understands democratic values, but why would it support a government that does not respect the constitution?" he stated.
He also cited Canada, the U.S., and France's role in a 2004 coup d'etat against a democratically elected Haitian government that had made some progress in prosecutions of human rights offenders as a contributing factor in the present climate of impunity in Haiti.
Fifty human rights groups from around the world yesterday joined BAI's calls for justice for Duvalier's victims, issuing a joint statement urging the Haitian government to investigate and prosecute "Baby Doc." YOu can read the statement here.
The press conference was organized by the Montreal-Haiti Solidarity Committee, a group founded after the January 12, 2010 earthquake in Haiti to build solidarity with the Haitian grassroots organizations who are pushing for more inclusive, accountable and democratic recovery efforts.