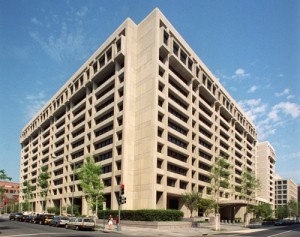 Originally posted at Xinhuanet.
SANTO DOMINGO, July 26 (Xinhua) — The International Monetary Fund (IMF) offered Haiti 7.4 million U.S. dollars for the reconstruction of the earthquake-ravaged nation, local press said Thursday.
The fund is part of the 46.9 million dollars from the fifth credit line set by the IMF on July 2010, when the Fund condoned Haiti a debt of about 268 million dollars.
At the end of March, the IMF unblocked another 15-million-dollar loan, as part of the same three-year credit program for a total of 60 million dollars.
Haiti is struggling to recover after the January 2010 earthquake that had killed 222,570 Haitians and leveled the capital Port-au-Prince.
Last month, an IMF delegation visited Haiti and expressed their satisfaction for its economic progress made during the three months after the country overcame the political crisis caused by the resignation of former Prime Minister Garry Conille.
The delegation asked Haitian Prime Minister Laurent Lamothe to accelerate the reconstruction of the country in a "favorable political context."
In April, the IMF predicted that Haiti's GDP would grow 7.8 percent in 2012, higher than last year's 5.6 percent.