by the Caribbean Journal staff. Originally posted in the Caribbean Journal.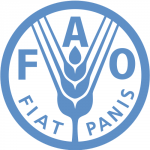 Haiti President Michel Martelly's Rome trip included a meeting with Jose Graziano da Silva, the director general of the United Nations Food and Agriculture Organization at the organization's headquarters.
Martelly stressed the need for a contingency plan in Haiti to deal with the damage caused by the two storms that have damaged Haiti in the last several months, Hurricane Sandy and Tropical Storm Isaac.
Da Silva reportedly informed Martelly that the FAO was working to respond to natural disasters in Haiti.
The objective, he said, is "to make Haitians, especially farmers, more resilient to climate and other challenges. But there is only one way to achieve this. If we don't invest today, we will pay the price tomorrow."
Haiti and the FAO are together seeking $74 million over the next 12 months to help support Haiti's agriculture sector after Sandy, which reportedly damaged 70 percent of Haiti's crops.
Of that funding, the FAO has secured $2.7 million, it said, with indications that $5 million to $6 million are in the pipeline from different donors.
According to a number from Haiti's government earlier this month, a group of three natural disasters (Sandy, Isaac and a drought in May) caused $254 million in damage in the country.
"We have suffered a lot but things are changing," Martelly said.
Da Silva urged the President on the need for Haiti to invest more in rural areas.
"If we don't intervene quickly, over 60 percent of the population deriving their livelihood from agriculture will be put at risk," said Laurent Thomas, FAO Assistant Director-General for Technical Cooperation.
Martelly thanked the FAO official for the organization's support for Haiti and its involvement on the issue of food security in the country.
Last month, the FAO and Haiti signed an agreement that will help bring Brazil's expertise in cotton production to Haiti.