The Coup D'État in Haiti: Ten Years Later
February 24, 2014 @ 7:00 pm

-

9:00 pm

Free
Canada was a party to the 2004 coup in Haiti against the democratically elected government of President Jean-Bertrand Aristide. Many of us are not aware of this assault on the self-determination of the Haitian people.
"On Jan. 31 and Feb. 1, 2003, Jean Chrétien's Liberal government organized the 'Ottawa Initiative on Haiti' to discuss that country's future. No Haitian officials were invited to this assembly where high-level US, Canadian and French officials decided that Haiti's elected president 'must go', the dreaded army should be recreated and that the country would be put under a Kosovo-like UN trusteeship." – Yves Engler, writer, journalist and international solidarity activist
Featured Speakers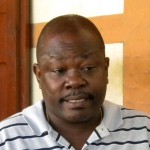 Mario Joseph is a Haitian human rights lawyer. Since 1996, he has led the Bureau des Avocats Internationaux (BAI) in Port-au-Prince, which represents political prisoners, poor people, and victims of political violence. In 2006, The New York Times called Joseph "Haiti's most prominent human rights lawyer".
Joseph was the lead lawyer for the victims in the prosecution of the BAI's most successful case, the Raboteau Massacre trial. The trial was described by a United Nations expert as "the longest and most complex" in the history of the Haitian judicial system.
In 2012, Joseph and IJDH Director Brian Concannon filed suit against the United Nations on behalf of victims of the 2010–2011 Haiti cholera outbreak, allegedly introduced to Haiti by UN troops in October 2010.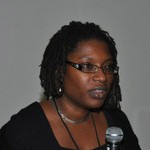 Dr. Melanie Newton, received her doctorate in Modern History from Oxford University in 2001 and is a professor at the University of Toronto. She specializes in the social and cultural history of the Caribbean and the history of slavery, gender and emancipation in the Atlantic World.
Recent publications include the preface to Jerome S. Handler, The Unappropriated People: Freedmen in the Slave Society of Barbados (University of the West Indies Press, 2009 [1974]); The Children of Africa in the Colonies: Free People of Color in Barbados in the Age of Emancipation (Baton Louisiana State University Press, 2008); and "The Road Through Africa: Imperial Nationalism and Diasporic Racial Consciousness in Postslavery Barbados," in John Chalcraft and Yaseen Nourani (eds.), "Counterhegemony in the Colony and Postcolony" (Palgrave, 2007), pp. 115-137. Her current research project is entitled "This Island's Mine: Indigeneity in the Caribbean Atlantic World."
(Also: check out our Facebook event.)