by Rea Dol, Founder, Director of SOPUDEP
edited and translated by Ryan Sawatzky, The Sawatzky Family Foundation
Originally posted at SOPUDEP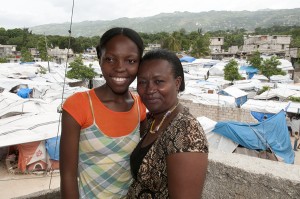 Any country wanting to engage in the process of development for a prosperous future must invest in education. In this crossroads of Haiti's history, it still is not a priority for the Haitian state to take charge of education and to implement suitable means to ensure the training and the development of all Haitian's. For true national development to happen, this democratic governments hand cannot be withdrawn.
The Haitian constitution of 1874 was the first to recognize the importance of state funded education, at least in its primary phase, by declaring obligatory primary school education. Following constitutional amendments stipulated that primary school education was not only obligatory, but free. In spite of these written words, structures have hardly improved, and the Haitian state continues to neglect its duties in this field, preferring to leave the responsibility of education on the largely unregulated private institutions and foreign NGO's.
Continue reading The Haitian State and the State of Haitian Education