Amnesty International Urgent Action release, UA: 279/12 Index: AMR 36/009/2012 Haiti Date: 4 October 2012
Three lawyers in Haiti are reporting an increase of threats and intimidation against them in recent months. They believe they may be targeted for their activism and criticisms against the Haitian government.
On 28 September, the Chief Prosecutor of Port-au-Prince, Jean Renel Sénatus, was interviewed at local radio station, where he discussed his dismissal by the Ministry of Justice because he refused to implement a ministerial order to arrest 36 political opponents. It is not clear on which grounds these arrests had been ordered. The Ministry of Justice denied having given such orders.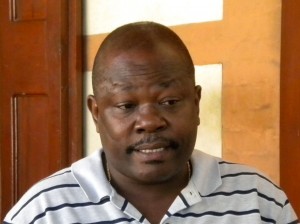 Among the 36 political opponents were the names of lawyers Mario Joseph, Newton St-Juste and André Michel. Mario Joseph is a prominent human rights lawyer who is involved in sensitive judicial cases such as proceedings against former dictator Jean-Claude Duvalier, complaints against the UN for their alleged involvement in spreading the cholera epidemic in Haiti, and cases of forced evictions of people made homeless after the earthquake. As head of the International Lawyers Office (Bureau des Avocats Internationaux), he addressed the Inter-American Commission of Human Rights last July, requesting to visit Haiti to investigate human rights violations. Newton St-Juste and André Michel, also lawyers, recently filed criminal grievances against the wife and the son of the President of the Republic of Haiti for corruption and embezzlement of public funds.
Continue reading Amnesty International: Lawyers in Haiti Threatened and Intimidated